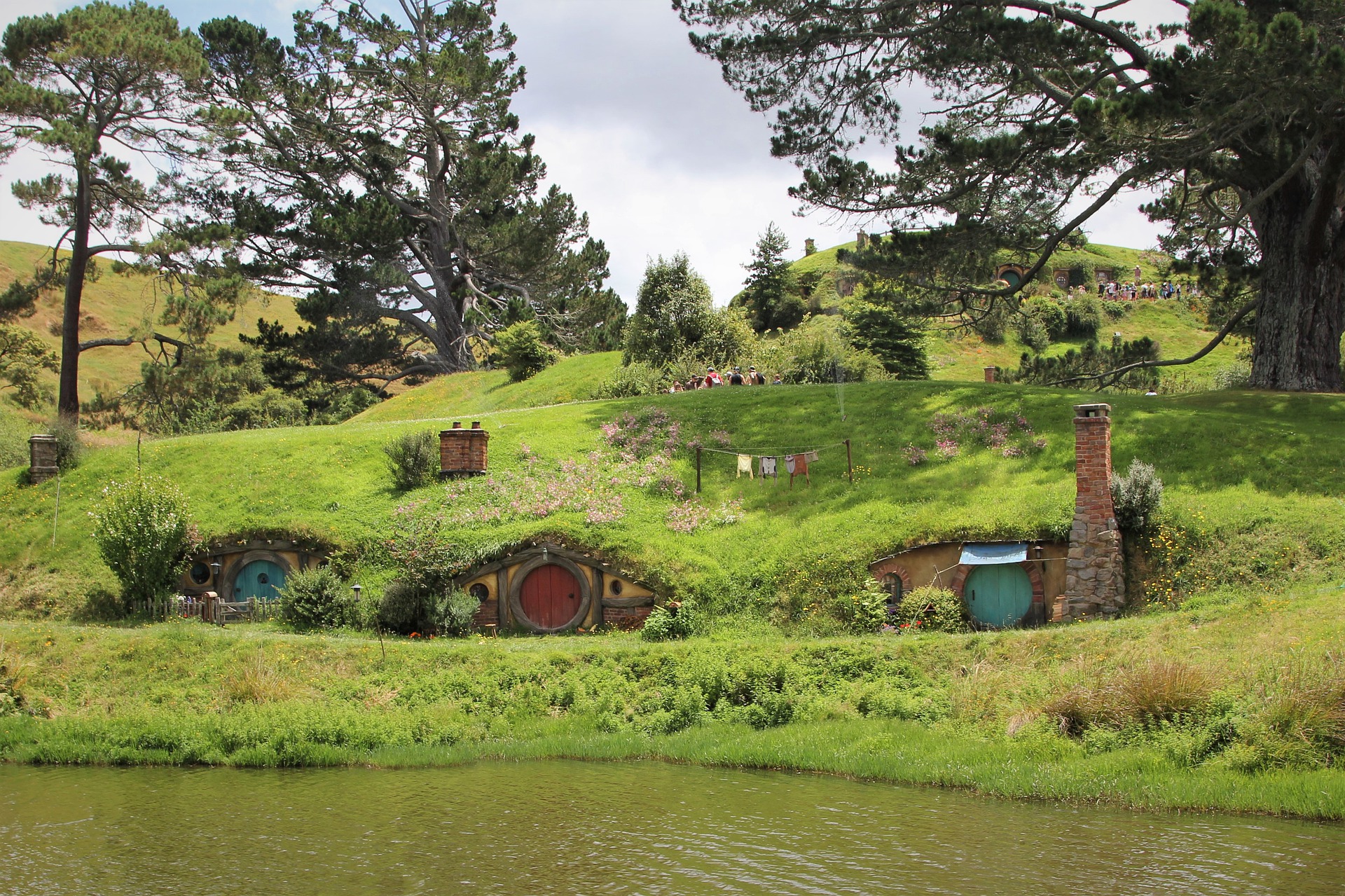 Have you ever wanted to eat second breakfast with hobbits in The Shire? Or perhaps explore the wonders of Tokyo with Bill Murray? You're not alone. Movies have the tendency to transport us to alternate realities. For some, though, movies can inspire real-life change. 
Like an international move.
From Lord of the Rings and Lost In Translation to Roman Holiday and Leap Year, several movies out there will inspire you to travel or consider living overseas. Here are six of our favorites, as well as some tips for choosing the right international moving company.
The Lord of the Rings Trilogy
While The Hobbit movies were entertaining in their own right, the original Lord of the Rings trilogy was unlike anything the world had ever seen up to that point. Filmed in New Zealand, the movies were a visual masterpiece, showcasing the area's rolling green hills, snow-covered mountains, vast lakes and rivers. The movies drastically increased travel to New Zealand and even launched a whole new tourism industry. 
Lawrence of Arabia
Filmed in 1962, this Peter O'Toole-led film took viewers on an epic journey through the Middle East. The variety of sand dunes, camels and turbans might have you pining to see what countries like Turkey, Israel and Egypt are really like in person. Lawrence of Arabia truly is an inspiring film that has stood the test of time.
Lost In Translation
A fish-out-of-water story featuring Bill Murray, Lost In Translation was one of the first popular films that introduced the city of Tokyo to the masses. It won an Academy Award for best original screenplay and featured sights like the Joganji temple, Shibuya's Scramble Crossing and the neon lights of Kabukicho.
Roman Holiday
Now we turn to one of the most romantic places in the world, Rome. This 1953 film starred Audrey Hepburn and Gregory Peck, two iconic movie stars of their time. Roman Holiday showcases classic locations in the Italian city, like the Colosseum, the Trevi Fountain and Piazza Venezia. 
Lion
Nominated for a Best Picture Oscar, this 2016 film may leave you with a desire to visit both India and Australia. It tells the story of a young boy who gets lost on a train, which takes him thousands of miles across India, away from home and family. He is adopted by a couple from Tasmania and, after 25 years of living there, attempts to find his original home. 
Leap Year
Finally, the green hills of Ireland may be calling your name after you view this movie. Starring Amy Adams, this 2010 romantic comedy may be remembered for its filming locations in Dublin and the Irish countryside. 
Choosing the Right International Moving Company
If you're serious about living abroad, one of the first steps is finding the right international moving company. At IMS Relocation, we partner with 800 of the world's leading moving companies and have vast experience handling the challenging logistics of an international move. We assign each of our international moving customers an international moving specialist who will work with you every step of the way. Even if you don't utilize our services, we're sure you'll gain valuable information about a potential adventure overseas when you talk with one of our representatives.
If you're planning an international move (or have any questions about them), give the IMS Relocation team a call today at 800-559-2112.