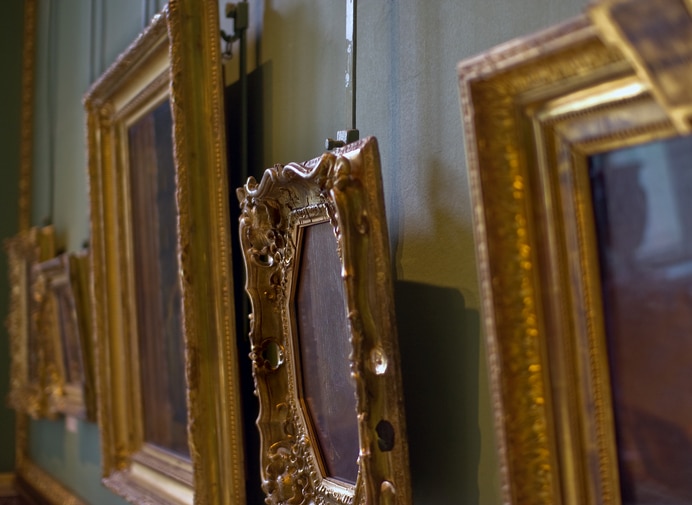 An art collection is an investment, and for some it's as valuable as stocks, bonds, jewelry and cash. So, when it's time to select a company for moving an art collection, it's important to make the choice carefully to ensure your precious collection is delivered in the condition it was in when picked up.
Larger Pieces, such as Sculptures
If part or all of your art collection contains sculptures, it's important to hire a relocation service that handles larger-sized items. And if any artwork is breakable, make sure they offer transport in air-ride equipped trailers. This type of suspension system offers much higher shock absorbency than standard steel springs.
Customized Crating
Art is not created equally, and fine art moving is best done with custom crating, which is the construction of wooden crates built with each specific piece of art in mind. Simply wrapping blankets around something, especially if it's being moved across country, is a good way to jeopardize your investment.
Warehouse Storage
You might find that you'll need your art collection to be stored for a period of time, so it's important to find a relocation service that can accommodate such a request. Ask about their security, liability insurance, and other ways they'll ensure your art collection will be safely warehoused.
Get References
Ask for several references who've utilized the relocation company to move an art collection. Ask questions regarding any issues they didn't think about prior to moving their art collection. Also, find out if the art they moved is similar to what you have, such as paintings, sculptures, pottery, metalwork, stained glass or photography.
Make Sure Sizing is Accurate—it's Important
Relocation services should take care in measuring artwork. Doing so will ensure the proper sized equipment is used; if it isn't, there could be unnecessary movement—and damage—during transport.
Moving an art collection is a special type of moving project that demands a special kind of expertise. Your collection is one-of-a-kind, and if damaged, likely can never be replaced in like kind. You can't risk what has taken many years and dollars to obtain. If you have questions about moving an art collection—whether it has commercial or personal value— contact the moving professionals at IMS Relocation today.