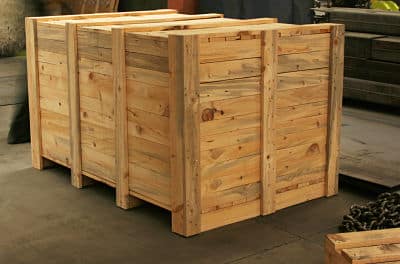 Moving day is coming up, and it's your job to figure out how to transport either a house or office full of items from point A to point B. Some of these will be harder move than others, due to their extra large size and weight. Some household items that fall into this category include pianos, safes, sculptures, appliances and generators. For office moves, you might be concerned with moving mainframe computers, commercial safes, heavy machinery, printers, etc.
For most of us, moving these items ranges from dangerous to impossible. But a qualified professional moving service can help you handle those oversized items without endangering yourself, others, or the item itself. The services used to move oversized and heavy items are known as rigging and crating.
Rigging
The system of hoists, pulleys, ropes and other equipment used to move very heavy and bulky items is called rigging. Rigging requires careful planning to ensure that the equipment (hoist, pulleys, trucks, etc.) can withstand the stress that will be placed on it during the moving process. Determining this requires complex calculations that should be done by professional movers who have experience with rigging.
Custom Crates
Items that are too large to be boxed are often shipped in wooden crates. Most relocation companies will build custom crates to fit oversized items, such as works of art, that need to be protected during moving. A properly fitted crate will keep the item from being nicked, scratched or damaged during transport. The crate protects the item and also makes heavy items easier to move and store.
IMS Relocation offers custom crating, with crates built of pressure treated wood for extra strength and durability. To order a quote on rigging or crating service in the Dallas-Fort Worth area call IMS Relocation for more information.