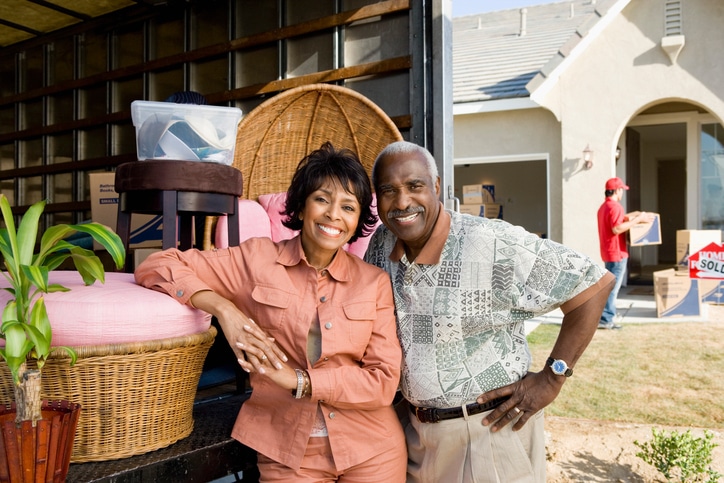 Few events in life are more stressful than moving your family from one home to another. When you look at everything you must move, the task seems overwhelming. After all, you're getting ready to move not just possessions, but years of memories as well. Considering the following factors when hiring a moving company can help.
Liability Coverage
People are going to be moving your valuables, and people make mistakes. And don't think this topic is only important if they're moving your items across country. Even if it the move is only down the road a couple of miles, accidents can happen anywhere.
Moving companies are required by law to offer two different liability options:
Full Value Protection pays for the full replacement value of lost, damaged or destroyed items. This option will add cost to your move, but worth it if you'd like to be made whole. If you don't specify which option you'd like, moving companies usually default to full value protection.
Released Value Protection is less expensive than full value, and is usually offered at no additional charge. Naturally, the protection isn't as comprehensive, and is usually calculated as a percentage multiplied by the weight of the damaged item(s). Under released value protection, the mover is liable for a maximum of 60 cents per pound per article.
Licensed
Professional interstate movers must be licensed by the US Department of Transportation (DOT) and the DOT maintains a database with information on complaints against the company that anyone can access. Local movers (those who only move within their state) may not have the DOT license but they should have a state license. Ask for the license numbers and check for complaints.
References and Online Reviews
Ask the moving company for references, especially from those whose moving situation was similar to yours in size, scope and distance. For instance, if you're moving into a high-rise apartment building, ask for references who utilized the moving company for a similar moving job. Search the Internet for the moving company's online reviews.
Quote or Estimate?
Ask the moving company if they provide a binding quote or a not-to-exceed estimate. A not-to-exceed estimate means that the price estimate of your move could change, subject to the actual costs incurred by the company on moving day. So you could end up paying more, or less.
A binding written quote means that the price you are quoted is firm. This type of pricing will usually include additional pricing options for travel time, stairs, and changes made by the customer. Moving companies usually offer one of the other so if you already know that you want a binding quote, that will help you eliminate companies that don't offer that type of pricing.
A Few Additional Items to Consider
You'll also want to ask about how long the move will take, the form of payment they accept (cash, check, credit card), cancellation policies and whether they contract out any portion of the move to another 3rd party company.
If you are looking for a full-service, worry-free, customized move across the country or across the street, contact the professional movers at IMS Relocation today.