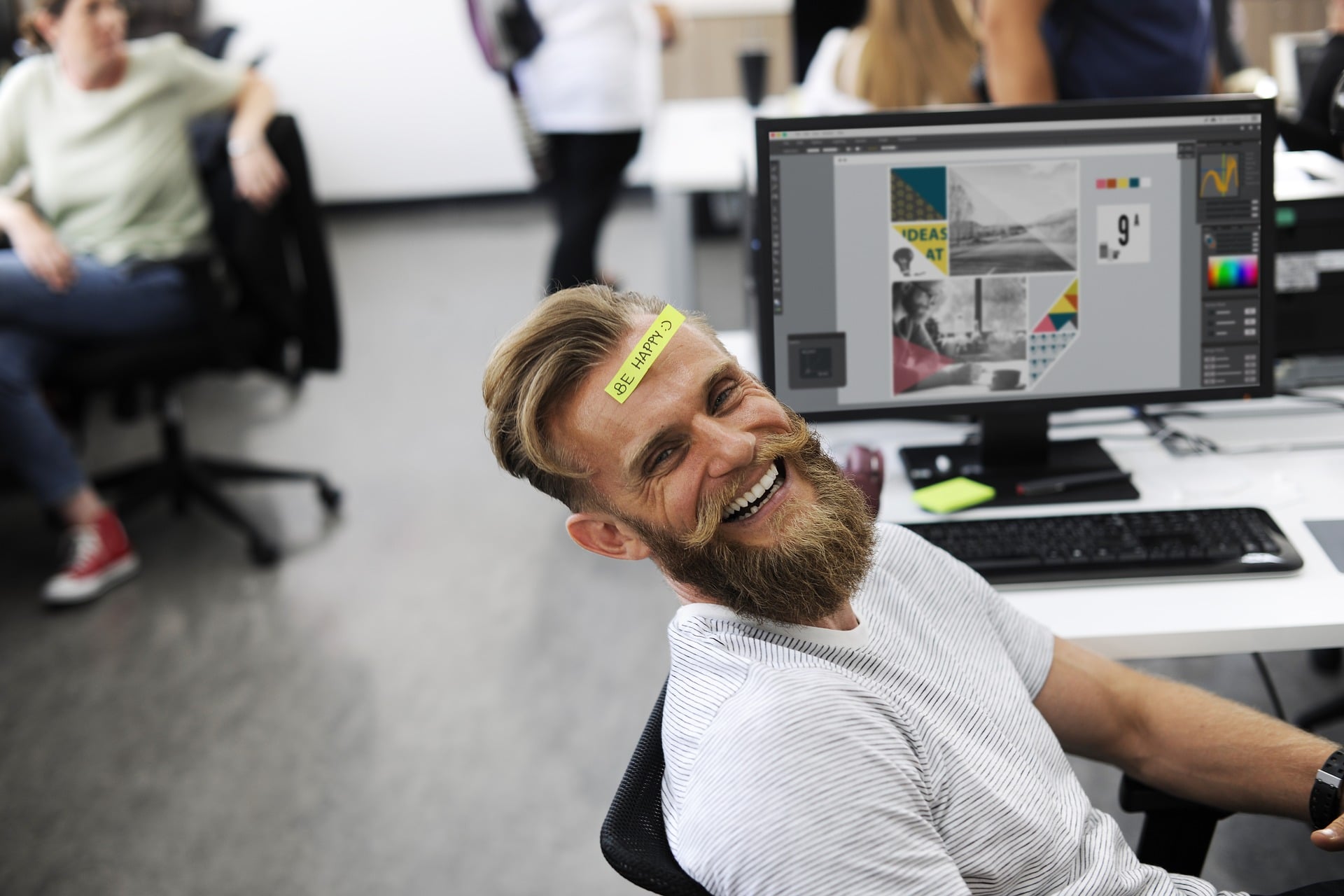 If there's one thing most people can relate to, it's moving. After all, there are approximately 3 million interstate household goods moves every year, according to the American Moving & Storage Association (AMSA). Whether because of a new job, new school or a new family, chances are good that you've experienced moving for one reason or another. As such, you can likely relate to moving-related humor.
The team at IMS Relocation scoured the internet in search of the very best moving memes we could find. Here are 20 of them:
1. Game of Moves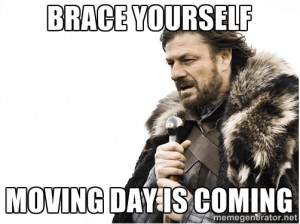 We always think about move day with great anticipation. (Source: Imgur)
2. Zoolander's Dilemma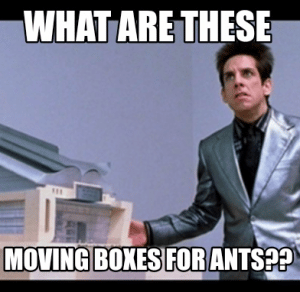 Have you ever ordered boxes that are too small? This is what it feels like. (Source: Meme Creator)
3. Grand Moving Schemes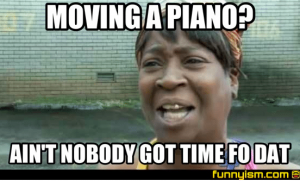 There's a reason there's usually a surcharge for moving pianos.  (Source: Funnyism)
4. Parks and Relocation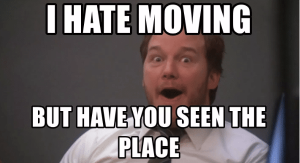 Moving is never a pain when you're upgrading your living situation. (Source: King Tumblr)
5. That Elevated Quickly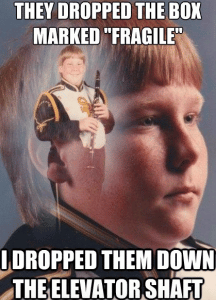 Never drop the box marked "fragile." (Source: Estately)
6. Pro-cat-ination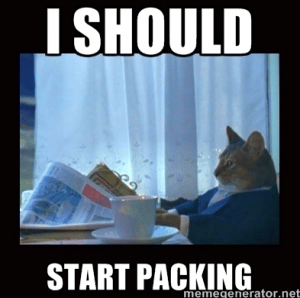 When you wait until the day before the move to start preparing for it. (Source: Meme Guy)
7. Box Story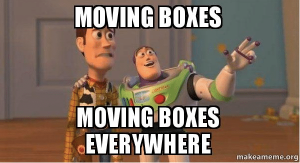 Even Buzz and Woody know the feeling of being overwhelmed by boxes. (Source: Saying Images.)
8. Lord of the Moves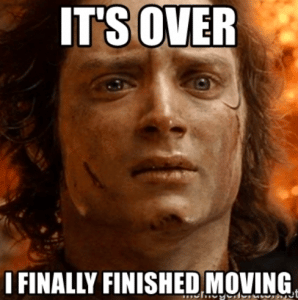 Frodo experiences the end of a cross-country move. (Source: Meme Generator)
9. Crying Day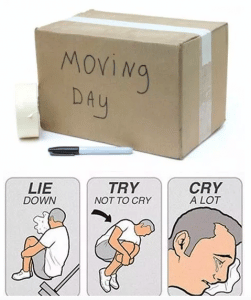 If you're trying to move by yourself, this is a common feeling. (Source: King Tumblr)
10. Batfriend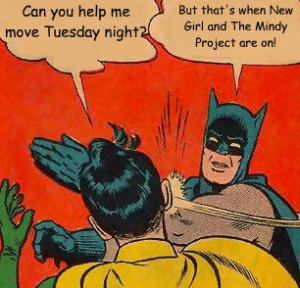 Holy priorities, Batman! (Source: Estately)
11. Not Cool, Bro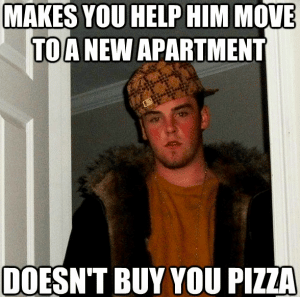 There's always that one friend. Should have hired IMS Relocation! (Source: Saying Images)
12. White Lie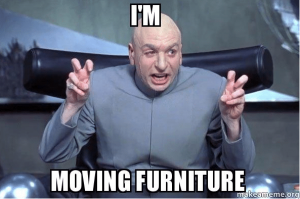 When you hire a moving team like IMS Relocation and tell your friends about all the stuff you have to move. (Source: Make a Meme)
13. Honest Morpheus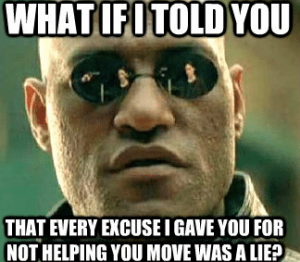 Well, everything in the Matrix was a lie, to be fair. (Source: Estately)
14. Expanded Expectations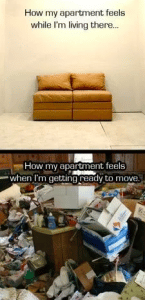 Where did all of this stuff come from? (Source: King Tumblr)
---
For these last six, we decided to make our own! Enjoy.
15. The Big Question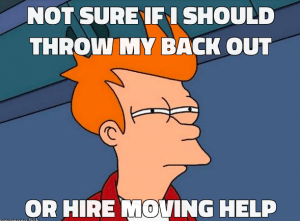 It's more of a rhetorical question, really.
16. Always On Beat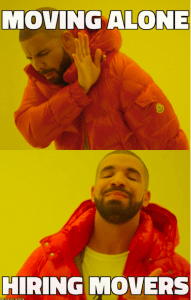 Even Drake would agree that hiring a moving team like IMS Relocation is a smart decision.
17. Chosen One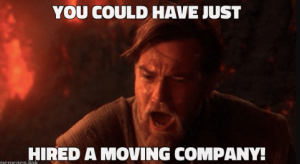 When you realize you turned to the dark side of moving.
18. The Most Interesting Move In the World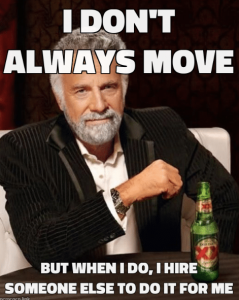 Stay smart, my friends.
19. Wonka Wisdom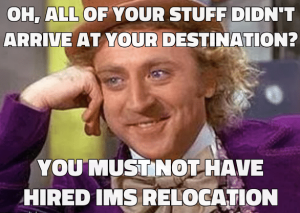 When you hire IMS Relocation, you can have peace of mind about your move.
20. Bad Decision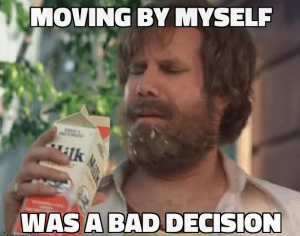 Even Will Ferrell agrees that hiring moving help is always the right choice.
If you're moving soon, be sure to call IMS Relocation at 972-484-2112 to request a free quote today!