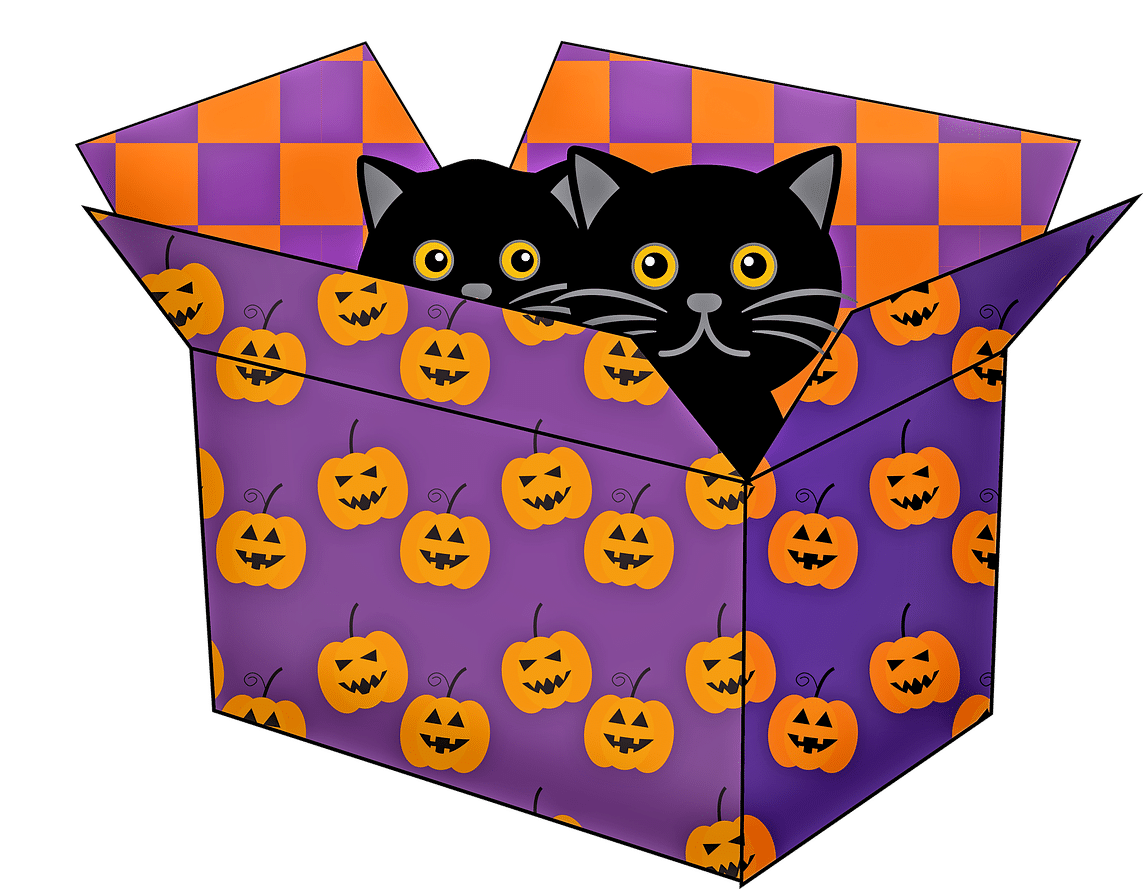 Halloween is mainly known for two things: candy and costumes. So how do either of these two relate to moving and storage, you may ask? Well, some of the most inventive costumes out there are actually made using moving supplies. We scoured the web to find our favorites.
Five Costumes Featuring Moving Supplies
From robots made with cardboard boxes to suits or dresses made with tape, there are some clever DIY Halloween ideas you can find online. Here are five we liked:
Robot (Cardboard Boxes)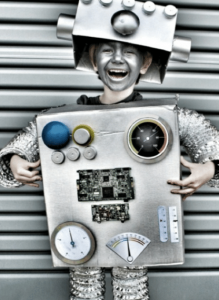 Found on PagingFunMums, this clever costume is inexpensive to make and uses mostly recycled parts. Moving supplies featured in this robot costume include a cardboard box, box cutter and tape. You'll also need "computery" components like ducts, gauges, spray paint and computer parts.
Jellyfish (Bubble Wrap)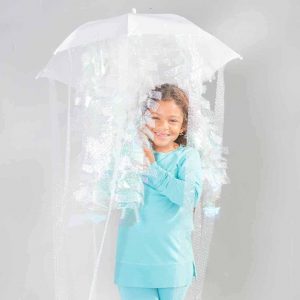 Even Martha Stewart is getting in on the moving supply-related Halloween costumes, as this jellyfish illustrates. The "tentacles" are made from bubble wrap that has been cut into strips. All you need besides that is an umbrella and a few other supplies.
Popcorn (Packing Peanuts)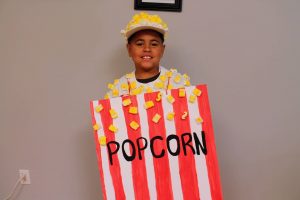 As the Momee Friends of Long Island point out, you can make a clever Halloween costume using packing peanuts. All you have to do is paint them with yellow paint and glue them on a hat and foam board to create the effect.
Suits or Dresses (Duct Tape)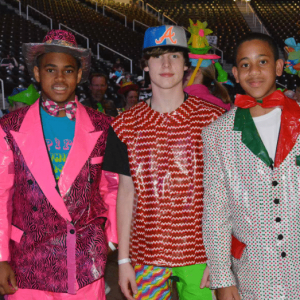 Using only duct tape, you can make some fancy-looking dresses or suits for Halloween. You can either take standard duct tape and paint it, or you can buy colorful duct tape. Either way, you'll have fun making it and showing it off. The costume above was featured in Destination Imagination's Creative Costume Contest.
Pigs In a Blanket (Moving Blanket)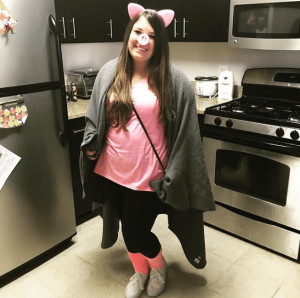 This one is pretty simple and common: take a moving blanket (or other blanket) and combine it with some pig ears and a snout. You're a pig in a blanket! It's a "punny" costume, but easy if you're in a pinch. (Above image from Popsugar.) 
Finding Moving Supplies for Your Costume
The only question is, where do you get all these moving supplies? If you haven't moved recently, a moving company is a great place to start. IMS Relocation  has partnered with Best Price Boxes here in the Dallas Fort Worth area. Here are some of the packing boxes and shipping supplies you'll find at IMS Relocation:
Small Packing Boxes

Medium Packing Boxes

Large Packing Boxes

Extra-Large Packing Boxes

Wardrobe Moving Boxes

Glass Transport Boxes

Dish Set Moving Boxes

Picture and Mirror Boxes

Shrink Wrap

Bubble Wrap

Mattress Bags

Moving Blankets

Labeling Markers

Fragile Label Stickers

Packing Paper
There you have it… Happy Halloween! To get moving supplies or a free moving quote, contact us today at 972-484-2112.