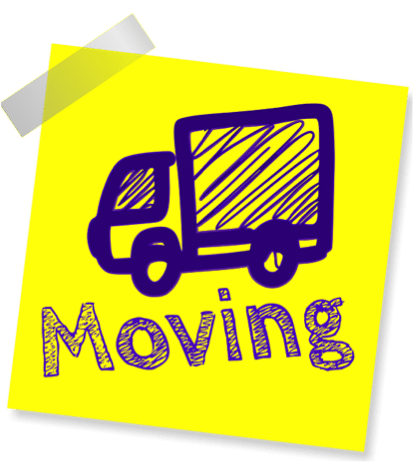 Any Local Relocation Service Close by can botch a simple moving job if they don't know what they are doing. However, they aren't to be blamed. You have the responsibility to research the sea of moving companies and find a reputable moving partner.
For most people, moving is a simple task. All it takes is hiring a moving company, packing your stuff, getting the movers to load it in their truck, transport it, and then unload it at your destination.
Right?
Wrong! There are so many things that could potentially go wrong when it comes to a moving plan.
Now, you can prevent some things from going wrong, such as by hiring a capable, professional moving company. That would prevent complications, such as those mentioned below from happening:
The movers never show up
Getting stood-up by your moving company is a very real possibility if you have hired less than professional people. Companies who value their customers and provide excellent service always show up on time for jobs. If your movers haven't shown up after half an hour, call the company's representative and get down to the bottom of it. Have an alternate stand by, just in case this happens.
Sometimes, it isn't even their mistake, but a communication error that ends up making things very painful for you. Two weeks before the move, start calling the company in question to confirm your moving date. Keep doing so until moving day finally arrives. Then, call to confirm if you will be seeing them at your house in a few hours.
Having to pay additional charges
Some moving companies charge extra for moving things up and down stairs. Others will require additional payment if your house does not have a close parking space for their truck. Save your money by talking about these hidden charges upfront! Explain every obstacle they might encounter or issues that require them to work extra hard or for longer to get you moved in.
Besides that, not planning everything down to the last detail also has the potential to turn a simple local move into a nightmare! Consider the two possibilities below:
Your furniture doesn't fit
You lugged the whale-sized couches and the goliath dining table all the way to your new apartment. Once you arrive there, you realize all your hard work was for naught. The entrance is too low/too small for the furniture to ever slide inside. Alternatively, the staircase is too narrow for the movers to get your furniture upstairs. The point is that you should take note of all these things before you even hire one of the Carrollton Moving Companies. Then, plan accordingly, such as by selling the big items that are now useless for you to take.
Getting the dates wrong
Your moving company might not have gotten the date wrong, but perhaps you did. Since moving can be exhausting, it is best to have the utilities up and operational by the time you arrive at the new place. If you get the dates wrong, you might be stuck without power, water, or God forbid … the Internet! Families with kids will feel the absence of internet more deeply than others. So, make sure to get your dates right.
You spend the whole night looking for essentials
Anything that you will be using during the first 24-48 hours after moving should be packed separately. That way, you won't end up spending the whole night looking for your toothbrush!
Moving can be stressful and complicated. However, a good plan and professional movers can help ease you through the whole process. Don't underestimate the importance of either of those things.