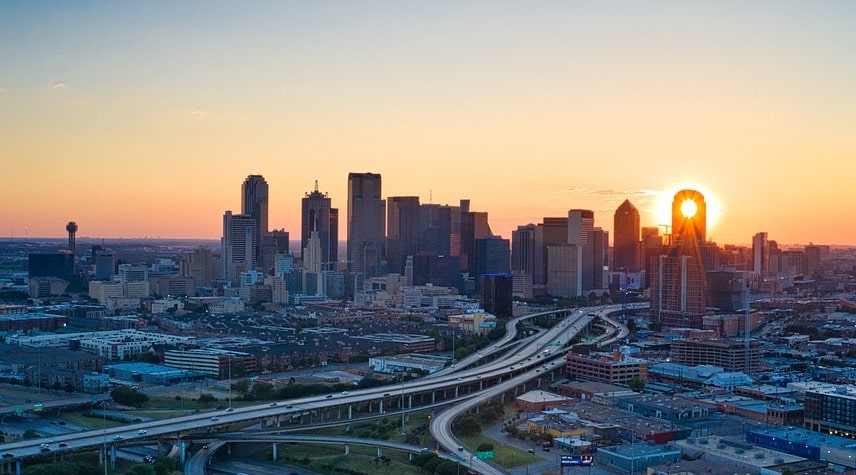 Moving into your first home in Dallas is a big deal. We've handled a move or two over the years, so we're here to help you out with some tips. Here is a collection of moving and storage advice if you're a first-time home buyer in Dallas:
Take a Hard Look at Location
Location is king, as they say. The good news is that in addition to Dallas proper, there are a variety of fantastic suburbs in the Dallas-Fort Worth Metroplex for you to choose from (e.g. Arlington, McKinney, Plano, Keller, Lewisville, etc.). Do high-level research on crime rates, school districts and local amenities, but also make sure you're happy with smaller things about the location, such as commute times, the vicinity of busy streets and the presence of construction.
Pick the Right Agent
Real estate agent choice is an important decision. You want to make sure he or she has your best interests at heart, not how much commission there will be. The right Dallas agent will help you find the right location (see above), as well as know what red flags to look for when touring the home. They'll also give you moving and storage advice, if you ask.
Keep the Future in Mind
As a first-time home buyer, it's easy to get caught up in the here and now. But you should think about the future as well. How long are you planning on staying in this home? Will you be adding any new residents, such as children? Safety, features, layout and number of bathrooms/bedrooms are all factors to consider for your Dallas home. Most importantly, you want to be mindful of your budget and what you can spend as approved by the lender vs. what makes sense for you to spend in your budget.
Think Twice About Fixer Uppers
The HGTV show Fixer Upper was popular for a reason, but much of the drama that made it a compelling watch is something you'll want to avoid when choosing your first home. You might want to tone down on the shiplap dreams. Fixer uppers are expensive, which can be an issue for first-time home buyers who are just getting used to home expenses. They also take up lots of your time, which can take away from the enjoyment of your first Dallas home.
Plan Every Element of Your Move
When you do choose a home, planning your move is the first step. Don't just jump into it with a plan. Create a moving checklist that will help you organize your packing, transportation, unpacking and storage. 
Choose the Right Moving Company
Finally, make sure you start off this new adventure on the right foot by hiring the right Dallas moving company. At IMS Relocation, we've done thousands of moves for first-time home buyers in Dallas and we always make it our goal to create a stress-free, enjoyable experience.
If you're a first-time home buyer in Dallas, be sure to call IMS Relocation for a no-obligation quote today.