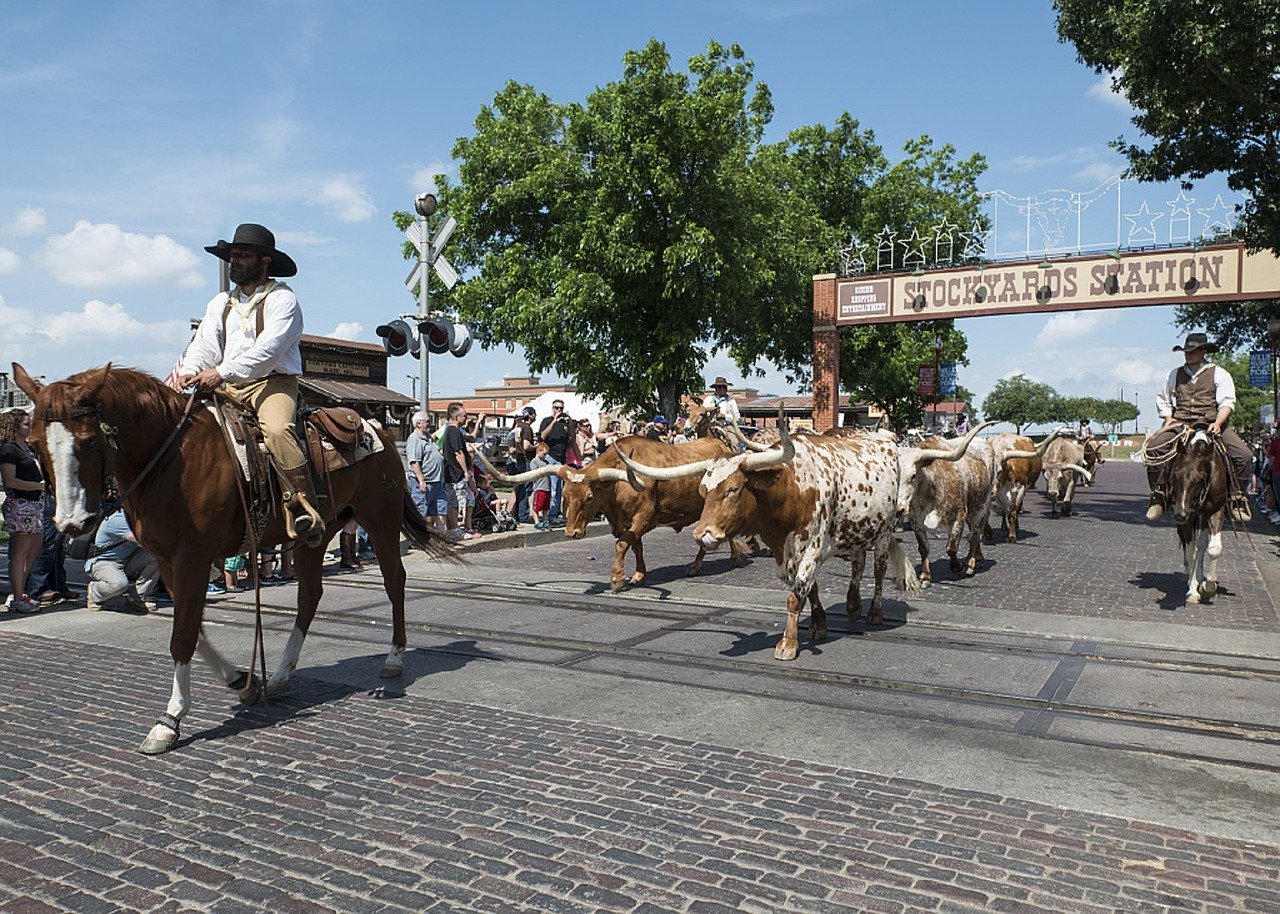 Cowtown. The Fort. Funkytown. Panther City. Whatever you call the sister city of Dallas, there's one thing we can all agree on about Fort Worth: it's not a small town anymore. In fact, Fort Worth is now the 13th-largest city in the United States. 
If you're planning on a move to Fort Worth, thinking about one or have recently moved here, this quick guide will help you get your bearings.
Fort Worth's History
As Wikipedia points out, "The city of Fort Worth was established in 1849 as an army outpost on a bluff overlooking the Trinity River. Fort Worth has historically been a center of the longhorn cattle trade." It's maintained Western-inspired charm despite its population growth.
According to the U.S. Census Bureau's 2019 population estimates, Fort Worth jumped "from the 15th to 13th largest city in the United States with a population of 895,008. Fort Worth gained 19,552 residents in 2018, climbing ahead of Columbus, Ohio and San Francisco." The Dallas-Fort Worth Metroplex is also the fourth-most-populous metropolitan area in America.
Popular Fort Worth Attractions
Nothing epitomizes what Fort Worth is all about quite like the Fort Worth Stockyards. Historically a livestock market, today it features several shops and restaurants with imagery from the Old West. Fort Worth is also known for its variety of world-class museums (e.g. Kimbell Art Museum, Fort Worth Museum of Science and History, Modern Art Museum of Fort Worth), top-notch universities (Texas Christian University, Texas Wesleyan), and beautiful outdoor parks (Fort Worth Botanic Garden, Fort Worth Water Gardens). Add in a thriving restaurant scene and lots of shopping options and it's easy to see why Fort Worth is so popular.
Other Perks of Living in Fort Worth
As the fifth-largest city in Texas, Fort Worth is home to several other perks. It has a robust school system with several renowned schools and the athletic programs at both its high schools and universities can compete with the best in the nation. Many multinational corporations call Fort Worth home, so there are plenty of job opportunities and the community itself is diverse as they come. Overall, there's a lot to love about living in Cowtown.
In need of Fort Worth moving and storage solutions? Contact IMS Relocation at (972) 484-2112 for a no-obligation quote today, or to answer any questions you may have.