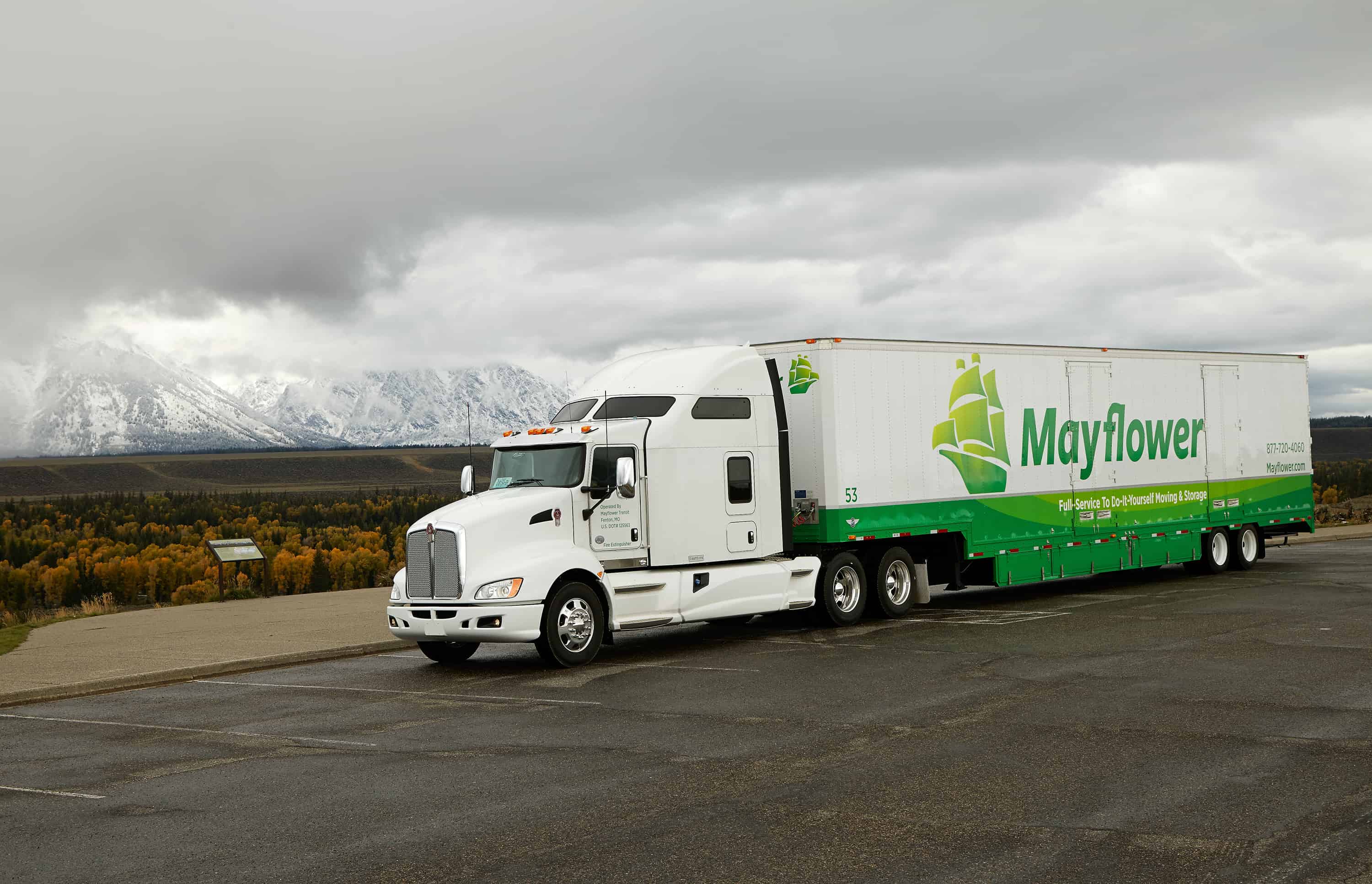 If you've ever perused our website or taken a good look at any of our pamphlets, postcards or other branding materials, you might have noticed a little badge next to our logo that says "Agent for Mayflower." What does this mean, exactly?
While you have likely heard the name Mayflower—it's a nationally recognized moving company, after all—you might not know what it means to be an official agent of Mayflower. Let's take a look at the benefits that you can enjoy when you partner with a Mayflower agent mover.
Resources
With the Mayflower name comes a variety of resources and services. The Mayflower Moving Company has 90 years of moving experience, an impeccable customer service team and a large fleet of reliable vehicles, in addition to strategic connections and partners across the United States. This means that wherever you're moving in the country—from Dallas or Los Angeles to Denver or New York City—we can provide the interstate moving services you need.
Training
Mayflower prides itself on setting high standards for service and satisfaction, which is why each team member at a Mayflower agency undergoes extensive training to qualify as part of its network of agents. To earn a listing on the official Mayflower website, you have to show that you are a company people can trust to carefully transport your belongings. IMS Relocation is happy to be a fully licensed and trained Mayflower Transit agent.
Pricing
Partnering with Mayflower allows us to provide competitive, fair, upfront pricing that other companies may not be able to offer. Mayflower's extensive resources and our focus on efficiency and training help us keep costs manageable, which we pass on to our customers. Best of all, we offer no-obligation quotes so you can budget your move appropriately.
Services
Finally, we're able to provide a full range of services to meet your needs. Whether you have a large home or small apartment, need packing help or don't, have specialty items or not, we can accommodate your needs. When you work with a Mayflower mover, you can enjoy the beneficial resources that a larger brand provides with the care, attention to detail and friendliness that you can only get from a local moving company.
There are countless benefits to partnering with an agent of Mayflower like IMS Relocation. Give us a call at (972) 484-2112 for a no-obligation quote today!