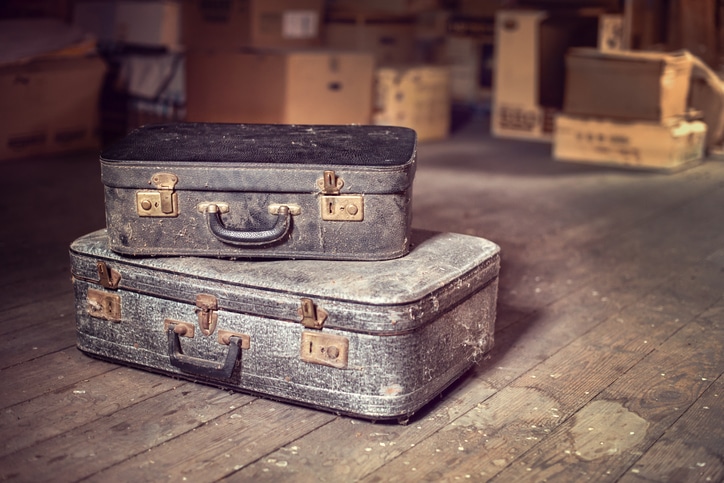 It's hard to think of a day that is busier than moving day. It's no wonder that folks who are moving commonly leave items behind.  Take note of this list of items most commonly forgotten items when moving, then be sure you take them with you!
Outdoor items. (lawn mower, garden hose) These items are outside and probably out of sight and out of mind. You don't want to have to go back and get the mower in your car when you could have put it in the moving van
Items in the attic or remote closets. (Holiday decorations, out of season clothing, etc.) Again, these items that you don't use every day, so you may not miss them right away, but you will eventually when the weather changes and you are looking for the rest of your wardrobe.
Hidden Valuables. Did you stash the heirloom jewelry in the crawlspace?  Grandma's sterling flatware in the hollow step?
Items Loaned to Neighbors. Make sure you get the table saw back from Bob before you leave the neighborhood or you may never see it again.
Medicine Cabinet Contents. You will need the pain reliever after unloading boxes!
Don't' forget to pack up items in the refrigerator and pantry.
Dry cleaning and items out for repair. Only important if you are moving out of town.
Pets and their Accessories. Did the dog get relegated to the back yard to stay out of the way?  Be sure you don't drive off and leave Rover behind!
And Finally,
Toilet Paper. It's probably the last item to get packed, and the item you can absolutely cannot do without, not even for one day. There is no substitute!
When it's time to move, call on IMS Relocation, your friendly, local Dallas-Ft Worth movers.  We can help with packing, loading and transporting your furniture and belongings down the block or across town.  Call (972) 484-2112 for a customized quote