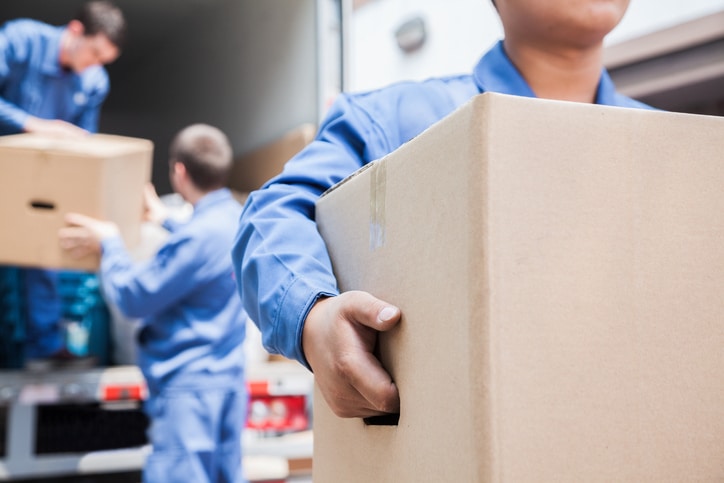 If you are moving to another home or apartment in the near future, you may have asked yourself "should I hire a moving company?" While you certainly can move yourself if you have a few friends and access to a truck, there are plenty of reasons not to. Here are the five reasons why you should hire a local professional mover for your Dallas Ft. Worth Metroplex move.
Using Professional Movers is Safer for You
You are much less likely to hurt yourself when you let professionals do the heavy lifting. While you might think you are in good shape, lifting bulky, heavy items for several hours is harder than you think. Moving unwieldy items like sofas, appliances and mattresses can be more strenuous than running a 10k. And what about going up and down steps, around corners and negotiating narrow doorways?
Hiring Local Movers Is Easier on Relationships
Your family and friends are sick of helping you (and their other friends) move.   It takes up their entire weekend with something that isn't fun or really very rewarding. They may want to help you, but don't be one of those people who takes advantage.
Using a Moving Company is Easier on Your Furniture
Professionals know what they are doing, and they have the proper equipment to do the job. They have all the tools needed to disassemble your bed frame for moving and can get it reassembled again before you can even find your Allen wrench. A reputable mover will have the right sized van, hand trucks, moving blankets, and even packing materials should you need them.
Hiring a Professional Moving Company Gets You Moved in Faster
If you are not having to actually do the loading, driving, and unloading of your belongings, you can be at the new location getting other things done. That means that as the professionals are parking the moving van and unloading the items, you can be there to tell them exactly where everything goes. That means that while they are assembling the bed, hooking up the washer and dryer, and putting together the bookshelves, you can be wiping down the kitchen cabinets and unpacking the glassware.
Using Movers May Cost Less than Doing It Yourself
When you stop to add up all the costs incurred moving yourself you may be surprised to see the final total:
Breakfast for helpful friends
Moving Truck Rental and gas
Rental of Hand Truck
Lunch
Urgent care clinic copay for unexpected injury
Cost to replace dropped TV
Pizza and Beer
The money you spend to move yourself, not to mention the lost time and wear and tear on your belongings and your body, may make you wish that you had hired professionals. When you hire trusted local movers like IMS Relocation, your items, and home are insured against loss up to the amount specified in your estimate. To get a quote, contact us online, or call (800) 559-2112.