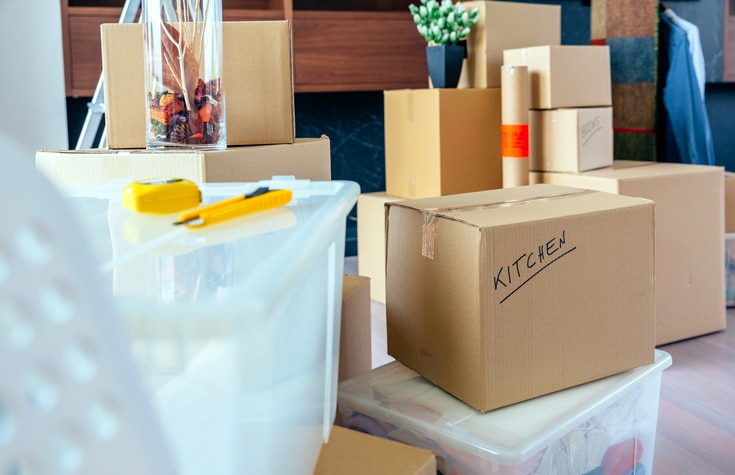 Most people think DIY moving costs a lot less than hiring a moving company. It's not hard to understand why. The potential saving in labor costs often seems large enough to justify this argument. This is why you often see people struggling with bulky household items they can hardly lift. But, is it really costlier to hire a moving company vs a DIY move? Let's check out the facts.
DIY Moving: The Pros and Cons
Consider the pros and cons of DIY moving.
Pros: When you don't have to pay other people for the job you can do yourself, you can save money that you can use on other things. You can make your decisions regarding how your stuff is packed and how it's loaded and unloaded. This minimizes the chances of items being mishandled and misplaced, or, at least, you will think that it does. The ability to make your own schedule gives you a lot of freedom in managing your time. If something comes up and disrupts your plan, you won't have to pay any cancellation fees. Since you will not be using a moving company, there'll be no risk of being scammed.
Cons: Packing, carrying, loading, and unloading requires a lot of work, which means you need to have plenty of free time. DIY moving is physically demanding. Lifting and carrying heavy furniture, boxes, and appliances require a lot of energy and stamina and may even cause injuries. If there is a lot of work, you may have to take extra time from your job, which could have repercussions. If you have no previous experience, you may damage your stuff or even hurt yourself.
Hiring a moving company: the pros and cons
Now, let's look at the pros and cons of hiring a moving company.
Pros: Once you have hired a moving company, you'll have more time to focus on other tasks. The risk of damage and loss is lower because professional movers do this all day, every day and have all the proper equipment to do the job. Professional movers should provide insurance coverage for your valuables.  This means you will be compensated in case of loss, theft or damages.
Cons: Hiring a moving company will cost money. The price depends on the quantity of items, and their total volume and weight.  You will have to select a mutually convenient move date that work with both yours and the moving company's schedule. If you have a change in plans, you will be charged a cancellation fee.
Moving company vs DIY moving in conclusion
After comparing the facts, it's easy to understand why most people choose to hire a moving company vs DIY moving. After all, what's a little extra cost compared to all the back-breaking work, loss of time, risk of damages, and potential loss of income? When you consider everything, hiring a moving company beats DIY moving any day.
Dallas-area moving company IMS Relocation offers complete moving services and both short- and long-term storage at competitive rates.