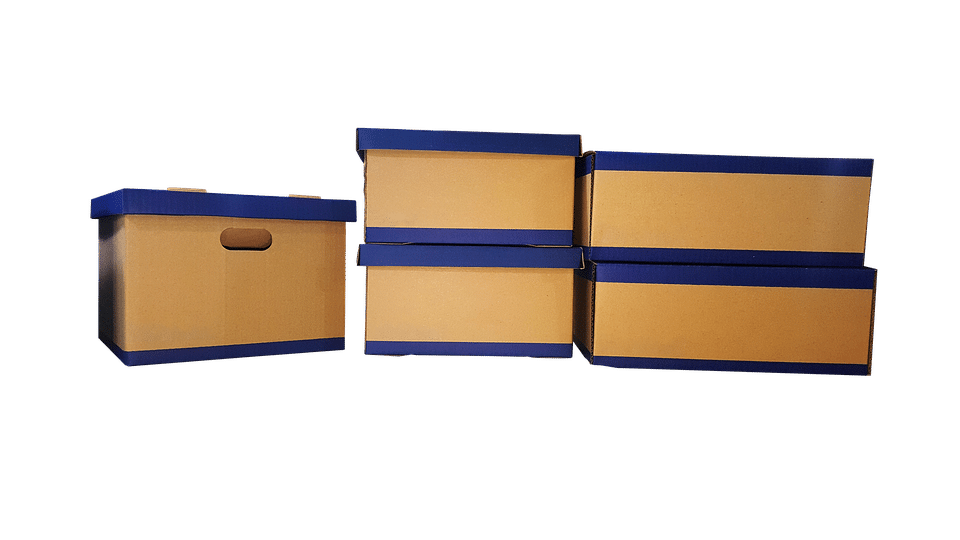 All moves are a big deal. But some are a little more stressful and complex than others. Take long-distance moves, for example. If you're moving across the country, you're going to be concerned about a few more logistics than you would if you're moving across the street. One of those logistical concerns is packing your items appropriately.
When it comes to long-distance or intrastate moves, should you pack all your clothes? What about furniture? Files? Toiletries? Let's take a look at all of these as we cover four ways to pack better for long-distance residential moves:
Packing Furniture
We're talking about long-distance moves, so thinking about the length of time your furniture will be in transport is important. Use more protection (corner pads, furniture blankets, etc.) than you would for a short-distance or interstate move. Furniture is also expensive to transport, so you may want to think about getting rid of some of your bulkier items before you move and purchasing new furniture at your new destination instead. Many people sell or donate heavy or large furniture before a long-distance move.
Packing Clothing
There's no better time to go through your wardrobe than before a long-distance move. Take this time to see if there are any clothes you can get rid of, especially if they don't make sense at your new location (e.g. heavy-duty winter coats in the South). Once you've squared away your clothing selection, packing is pretty easy. Just make sure any delicates are stored separately in a temperature-controlled area.
Packing Toiletries and Cleaning Supplies
In case you haven't picked up on it yet, decluttering and downsizing is ideal for long-distance moves. Toiletries like soaps and shampoos, as well as cleaning supplies like window cleaner and disinfectants, can add up and take up unwanted space. Get rid of as many of these items as you can and consider bringing travel-size versions of them with you on the trip.
Packing Files and Office Items
When it comes to important files or work-related items, security is important. Make sure sensitive information is locked up and stored in a temperature-controlled area, since paper can be damaged easier than other items. You may want to even consider storing these at a storage facility until your home office is set up and you're ready for them. Again, think about the long term.
Of course, the easiest way to ensure you're packing appropriately for a long-distance move is to hire the right residential moving company. If you're planning a long-distance residential move, give the IMS Relocation team a call today at 972-484-2112 for a free quote.