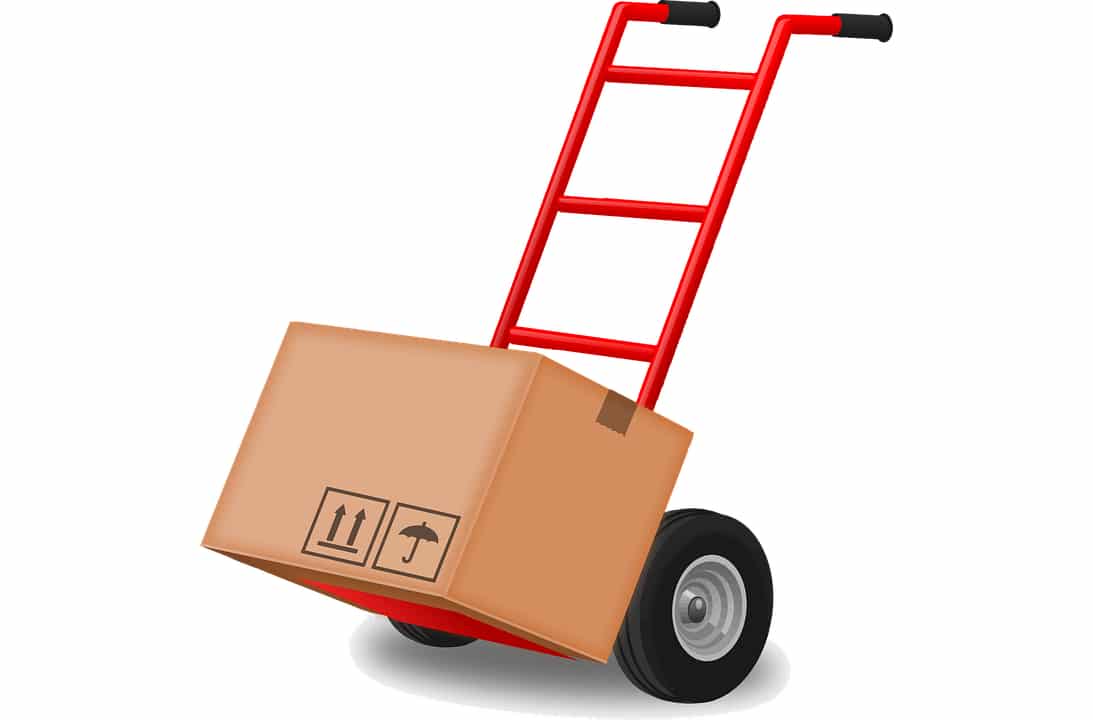 It's that time of year again when we set down our differences and pick up forks and knives instead, taking turns to share what we're thankful for this year. At IMS Relocation, we have lots to be thankful for, from family and friends to customers. But we're also thankful for the small things that other moving companies may take for granted.
From dollies to tape, let's take a look at five fantastic moving and storage inventions that make our lives easier. Happy Thanksgiving!
Dollies
Whether you call it a dolly, hand truck, two-wheeler or something else, we can all agree that these convenient devices make moving day much easier—whether you DIY or hire movers. Not only do they allow you to transport more than you could otherwise, they have wheels that let you navigate stairs and ledges with ease. Supposedly, dollies "were originally used in the 18th century to move large sacks of spices on docks by young boys, from the age of 11, who were unable to lift the large sacks by hand."
Moving Blankets
Blankets have been around since early humans used animal skins to warm themselves, but moving blankets are a more modern invention. Who invented the modern moving blanket is debatable, but one thing is for sure: less furniture is damaged during moves thanks to these strong, well-stitched blankets.
The Internet
While not related only to the moving and storage industry, the World Wide Web has opened the door for businesses like ourselves to get the word out about our services. This technology has also allowed customers to give us feedback in the form of online reviews. Because of this, we salute the development of the internet, which began in the late 1960s. 
Packing Tape
Adhesive tape can be traced back to 1845, when it first made an appearance in the form of surgical tape. Invented by Dr. Horace Day, a surgeon, adhesive tape set a foundation for the several different forms of tape that we use today. One of those is packing tape, a product we use to close up boxes and ensure belongings are safe and secure during moves.
Moving Trucks
Imagine having to make a move in a wagon! That's what we all had to do before the invention of the automobile. Steam wagons, the precursor to the truck, were common in the mid-19th century, but diesel engines weren't put into production until 1923. Both of these led to the modern moving truck. We may take cars and trucks for granted these days, but they sure make our lives easier.
If you're in need of moving or storage help, contact the IMS Relocation team at 972-484-2112 for a free quote.